The opportunity to leverage global size to achieve economy of scale and enhance performance across countries.
Multinational pooling combines the local group insurance policies of a multinational's subsidiaries around the world.
By "pooling" employee benefits into a single account, companies can balance potential losses in some countries with the positive experience in others.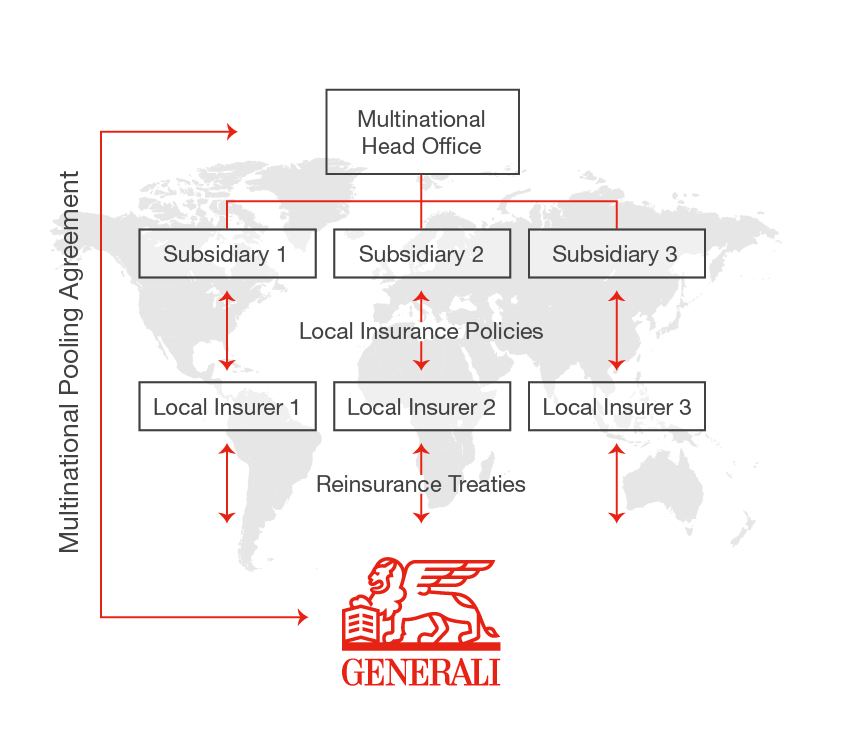 Advantages
This set-up enables organisations to gain:
Financial consolidation and reduced volatility of the global portfolio
Financial returns at the end of the year via profit sharing (if the overall global experience is positive)
Improved visibility of contracts in place across countries
Stronger negotiation power on local terms and conditions
Generali advantage: one-stop-shop access to global leadership
Generali Employee Benefits is a recognised leader in devising multinational pooling solutions, having invested in innovation that adds value to our clients' strategies, including:
Cutting-edge reporting tools to monitor local and global performance
Governance via 11 regional offices in key markets and approximately 120 national desks
One-stop-shop with global access to in-depth market knowledge
Active risk management (Stop Loss, Loss Carry Forward, Pooling Point)
There are no implementation costs to set up a pool.