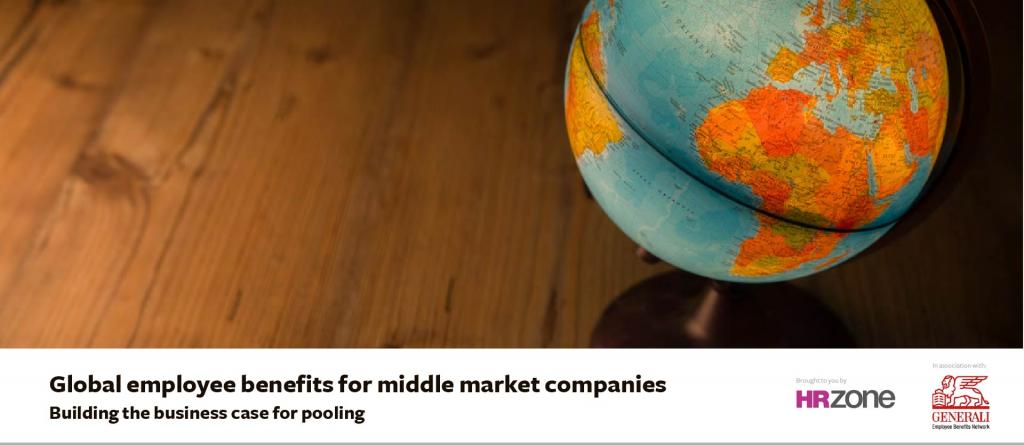 ​
For growing mid-sized companies, it's generally a given that expansion into global markets is going to be required at some point in order to ensure overall business success. The EU Commission states that an estimated 90% of global growth will originate outside the EU in the coming years, plus developing and emerging markets are expected to account for 60% of world GDP by 2030.
The competitive reality of the global economy, however, plus the increasing demands being placed on HR functions to help drive that business success, are another matter entirely.
Attracting and retaining talent is critical and the right employee benefit package plays an essential role, whether employing locals or relocating employees and their families to another country for any period of time. Whilst HR professionals might have a clear idea of what benefits make sense in their home country, it's not easy to know what to offer employees abroad.
For a start, there are the practicalities of understanding what benefits are available locally to consider – including state benefits – and how to access them. On top of that is the need to tailor benefits to individual employee need. For example, millennials, soon to be the largest segment of the population in the workforce, will present a unique set of expectations having a bearing on attraction, engagement and retention for companies.
In short, the role of HR functions in equipping their organisations with the required talent is more challenging than ever before.
What's more, like the rest of the wider business community, HR leaders continue to be expected to find savings and realise efficiencies. Cost reduction has featured high on the agenda of multinational companies since the onset of the financial downturn in 2008.
On all of these aspects multinational pooling can help. Traditionally the preserve of larger multinationals, an increasing number of growing mid-sized companies are now taking advantage of the potential cost savings and access to global expertise associated with a pooling arrangement.
Subscribing to a pooling arrangement gives a single point of access to a network of insurer partners around the world, the benefit of which is not only access to local products and services but also up-to-date country and regulatory information.
Pooling brings cost efficiencies associated with economies of scale, ensuring competitive terms and conditions, pricing and flexibility, plus an annual overview of all the contracts in which the client company is present. And, what's more, cashback.
Pooling arrangements offer a full stop-loss system. In other words, the insurer absorbs any negative balance, while potential dividends will be paid to the client if the overall portfolio balance is positive.
In the complicated international sphere, where HR leaders are expected to get – and keep - the best for less, the right support is essential and pooling can provide that.
In this guide, we take you through everything you need to know about pooling, putting you in a position to build a robust business case that will resonate not only with the Board but also with local HR. It will provide the framework your company needs to support its growth trajectory and its employees at the same time.
Interested?

Register now

to get your free copy!